Little Sandy Short Course
Provides new opportunities for golfers of all ages in a Big Way!
By Greg Wise
The Wooks had a Bluegrass song "Little Sandy Queen," and truly begins to tell the story of the new golf course, aptly named "Little Sandy," at Omni International - Amelia Island Resort, Florida

The little sandy queen has got a hold of me*
She paints the scene, just like a peaceful dream,
She's turning olive green, she's the prettiest girl I've seen.

So, attending opening day of new golf courses are fun events* but when they come with a true connection to so many possibilities for those who challenge "Little Sandy" - nothing could be better to share.

The Beau Welling design for Little Sandy was intentional to create an environment that promotes camaraderie and community. Enjoy the soft music as your take a stroll around this masterpiece. Playability and a fun atmosphere were the focus of Mr. Welling to cater to families and those new to the game. Little Sandy will challenge you to a strategic test of golf with bold and contoured greens for the more experienced golfers. One notable feature is the 10th hole that plays to an island green presenting a dramatic close to the round.

Featuring 10 holes nestled around Red Maple Lake, Little Sandy ranges from 70 to 125 yards. There is also an 18-hole putting green to test your skill. Playing through a picturesque lowland oak marsh habitat, Omni Amelia Island Resort's new short course provides a traditional, yet fun-focused golf experience for all ages and abilities.

The course offers an idyllic setting as nearly all holes are played along Red Maple Lake's water that contrast sandy native grass areas, dunes, and diverse wildlife habitat. "My intent was to develop Little Sandy to be a challenge to all, especially right-hand golfers that will have Red Maple Lake in their site path, all 10 holes," stated Mr. Welling.

At this time, Little Sandy is open exclusively to registered Omni resort guests and members of The Amelia Island Club.
More Information »
Revised: 05/04/2022 - Article Viewed 689 Times - View Course Profile

About: Greg Wise
---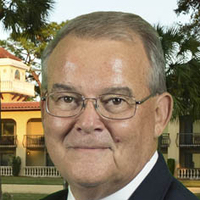 Greg Wise is a freelance golf writer and photographer. Greg is a frequent contributor to "Southern Golf Central Magazine."

He writes golf features, covers professional events, destination stories as well as equipment reviews, and clothing.

Having played golf for more that 50 years, Greg brings an interesting view to the game of golf with a low handicap and a very smooth swing. His eye for photographs of courses, help sell his philosophy that a "picture is worth a 1,000 words." "Getting the reader in to the photo is my main goal."

Extending his passion for golf, Greg extends his time and talents to The First Tee of Greater Ocala, serving as a Director for the past 4 year and now serving at the President of the Youth Organization. Greg is also a member of the Golf Writers Association of America, and the International Network of Golf.
---
More Articles by Greg Wise
More Related Articles